Camp el Planet is ideally suited for and is a quite popular destination for large groups. The building consists of 11 studio apartments which vary in size from 28 M2 to 52 M2. Nine of the studios will typically sleep two-three people, whereas two can sleep three or more.
Depending on the composition of the group there capacity is typically in the 24 – 34 range. This old and beautiful building is through a major renovation converted into a modern aparthotel; the owners going at great lengths to preserve the "terreno rustico" style and maintaining its charm and characteristics. Surrounding the building is a beautiful garden with a swimming pool, palm trees, various fruit trees, two pergolas and numerous places to rest.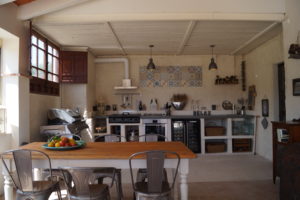 There are two communal kitchens; in addition to one small kitchen in every studio apartment. The communal kitchens are located by the cafeteria, and with capacity for serving quite large groups. At Camp el Planet you can gather a large group to enjoy some time together in peaceful and tranquil surroundings, and enjoy exclusive use of the pool, the garden, the cafeteria and the two communal kitchens. Prepare common meals for the whole group; or have it delivered. The location has a family friendly lay-out and is suitable for the needs for most large groups. It is furthermore quite affordable considering the number of people that are being accommodated.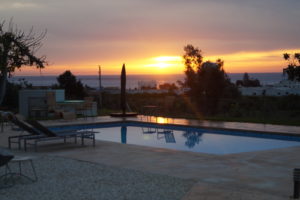 For those that want to spend some time on their own, there's a huge number of activities and attractions to indulge in. In particular, those that enjoy walking (spectacular mountains close by), cycling (Costa Blanca is among Europe's most popular cycling destinations), watersports (sailing, kayaking, surfing and more), Spanish culture (Valencia, Alicante, mountain villages) or simply staying at the beach will have a grand time.